Spinefitness is one of the biggest importer and distributor of inversion table in Thailand with dealers in major cities. By e-commerce channel, customers can make direct deal to Spinefitness, the major distributor,  so we can keep our cost low and offer our customers an unbeatable price starting from only 5,900 Baht and available up to 5 models to choose.
We are located in Bangkok, only 500 meters from Central Pinklao department store. Our showroom is available for demonstration from Mon – Sat 10 am to 6 pm and we offer on-site delivery and installation at only 400-600 Baht (Bangkok area). For other cities, the shipping cost range from 400 to 1,000 Baht depends on the location by courier service.
 To Place Order : Email: Spinefitpro@gmail.com or Tel: 0868908957   
Spinefitness is one of the biggest player distributing inversion table in Thailand. We proudly offer customers 4 models starting from 5,900 Baht delivery throughout Thailand.
Inversion Table base is made of sturdy tubular frame, maximum loading capacity 136 kg (SPL-003 150 kg)
Height adjustable start from 147 to 196 cm
Foldable and space saving by leaning against the wall (except SPL-003)

Allow inverted sit-up at 90 degree for advanced level

Durable powder-coated finishing 
Side handels allow total control when moving backward
Spine decompression give effective therapy for chronical back and neck pain, sciatica and scoliosis 
Posture adjustment
Boost blood circulation and lung expansion
1 year warranty
Inversion Table Model Review
Reviews Inversion Table SPL-001
(Long ankle lock, Soft back rest , Foldable, Economic price)

Hang Up SPL-001


Price 7,800 Baht



999999999
From the video, Inversion table Spinefit SPL-001 is the most popular model for customers because it gives users economic price, foldable ability and equip with all functions that we have.
Hangs up Inversion table SPL-001's ankle lock is upgraded for easy lock and release system with long handle facilitating people with back pain who unable to bend over. 

Ankle Lock System Demonstration
The gear wheel system allow the ankle to be locked tighter compared to SP-series making user feel more comfortable and secured especially when hanging vertical.

Gear tooths

Hangsup Model SPL-001 provides soft cushion on the backrest for more comfortable pad and leather cover for ease of care when cleaning the backrest. 
Reviews Hang Ups Inverion Table SPL-003
(Long ankle lock, Soft backrest , T-Craft Structure)
 Hang Up SPL-003 Price 9,600 Baht

Inversion Table SPL-003 is the top model of Spinefitness. Providing customers with soft backrest, side handles for total control and ankle-locking gear system with long handle. This model is suitable for customers  who have permanent space for the table which is not foldable and fitness room for public use as SPL-003 can be load up to 150 kg. 

SPL-003 is structured on T-craft model making it the most stable model and the weight of the table is 10 kg more than other models. Even the diameter of the steel tube is 1.5 time bigger than other models too. 

Ankle lock gear system with long handle
T-craft Base
1.5 Time Bigger of Steel Tube
999999999
Reviews Hang Ups SP-004
(Soft Backrest,Friendly Price, Foldable)
Hang Up SP-004
Price 6,400 Baht
SpineFit SP-004 is our standard model with soft cushion of backrest with friendly price. 

Inversion Table SP-004 has side handle for good control when moving backward prevent dizziness from going too fast.

Backrest is covered with synthetic leather easy to clean and comfortable when lying down.
Standard spring lock
>
Reviews Hang Ups SP-002
(Fabric Backrest,Unbeatable Price, Foldable)
Inversion Table SP-002 is a standard model of SP-series. Giving our customers with the unbeatable price at only 5,900 Baht and foldable ability. 
Standard ankle spring lock and cup cushion at the ankle. 


Back view of the cup cushion

Warning people who is diagnosed with the following symptom should consult physician or choose traction table
HIgh Blood pressure, Pregnancy, Cataract, Heart Attack, Bone Breaking, High Dose of Aspirin, Hemorrhagic Stroke
 To Place Order : Email: Spinefitpro@gmail.com or Tel: 0868908957    
Payment Method
After customers place order with us, there are 3 ways of goods payment
1. Direct Credit to Our Spinefitness's Account
After make transfer, please send sms to this number 0868908957
Kasikorn Bank , Account No : 0152838255
Account name : Spinefitness Back Healing
2. On-site delivery service with cash payment
Only for Customers in  Bangkok, Nonthaburi and Samutprakarn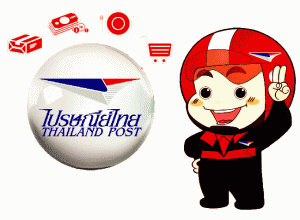 3. Thailand post pick-and-pay: Thailand post acts as a third party for sellers and buyers, customers can pay cash and pick up goods at the closest post office. It's a secured method customers who reluctant to make bank transfer. (Extra Charge 500 Baht)
Hotline: 0868908957
Email: spinefitpro@gmail.com
  To Place Order : Email: Spinefitpro@gmail.com or Tel: 0868908957    
Delivery Services
1. Self Pick-up at SpineFitness Showroom ( 500 m from Central Pinklao)
At our product showroom, customers can choose and try different models of our inversion tables with our well-trained staff. Inversion table can be managed to put in a private car or taxi with partly assemble in 3 pieces (base, backrest, and leg stand), so customers can put together inversion table within 5 minute.   
2. On-site Service in Bangkok area
Charges Range from 400 – 600 Baht
On-site service is easy and comfortable with product installation and demonstration by SpineFitness staff. On-site service is available from Monday to Saturday 11 am – 6 pm. The range of delivery charge depends on different areas.
3. Courier Services
Standard Services 400 – 800 Baht
Amphor Muang: 3-6 Business days / Others: 5-9 business days
Express Services 800-1,500 Baht
Amphor Muang: 2-3 business days Others: 3-4 business days  
 (Courier services normally make a phone call on the day of delivery. If the customers don't answer the call, the delivery could be delayed)
4. Thailand Post Pick-and-Pay 
Fix Rate: 1,000 Baht
Taking 4-6 business days, customers will receive a mail from Thailand post for product pick-up at the nearby post office. Product can be collected with cash payment at the post office counter.